Veterinary Dentistry: Promoting Cat and Dog Dental Care in Edmonton
Pet dental health is an important contributor to overall health. Yet, according to current statistics, an estimated 95% of pets will develop dental disease in their lifetimes. What's more, periodontal disease left untreated can create systemic infections and secondary diseases affecting the heart, lungs, kidneys, and liver.
Blue Cross Animal Hospital helps promote pet dental health through prevention-focused care. When dental disease or abnormalities are diagnosed, we offer several treatment options to help save teeth and prohibit further disease or damage.
Some of the veterinary dentistry services we offer include:
Dental cleanings
Treatment of tooth fractures
Tooth extractions
Dental radiographs (X-rays)
Gingival (gum) surgery
Referral options for root canals and crowns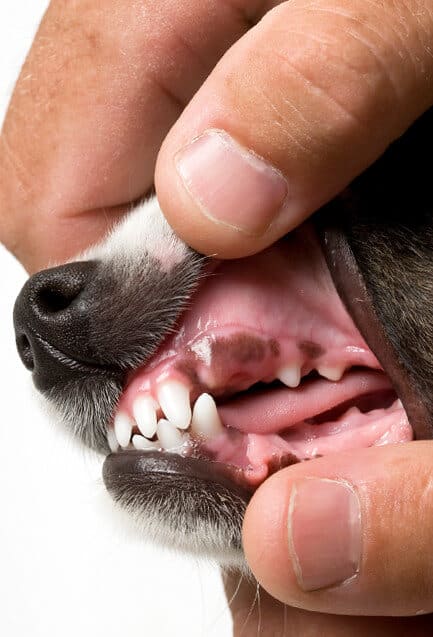 Many signs of dental disease go unnoticed until infections, tooth loss, serious decay, or other problems ensue. It is important to follow up with your pet's regular preventive health care examinations and practice daily tooth brushing to maintain your pet's oral health.
Brushing your pet's teeth might sound like a daunting task, but it is actually easy with practice. For instruction, you may wish to refer to our dental care links in our Pet Resources section or we will gladly instruct you during your pet's wellness appointment.
Copyright © 2023 Blue Cross Animal Hospital. All rights reserved.
Veterinary Website
by Beyond Indigo Pets.